<->
SlidesClicker offers a deeper integration with Zoom Meetings and Webinars, so you can use your Zoom meeting id and webinar id as your SlidesClicker meeting id. This enables your presenters to use same meetingid to join Zoom Meeting/Webinar and SlidesClicker control.
If you do not have SlidesClicker installed yet, Refer to this link for
steps to install SlidesClicker
. You can always download SlidesClicker from
Download
link.
Go to
Zoom Marketplace
and find Slides Clicker Internet Clicker app. You can now click on Install button to start installation of app.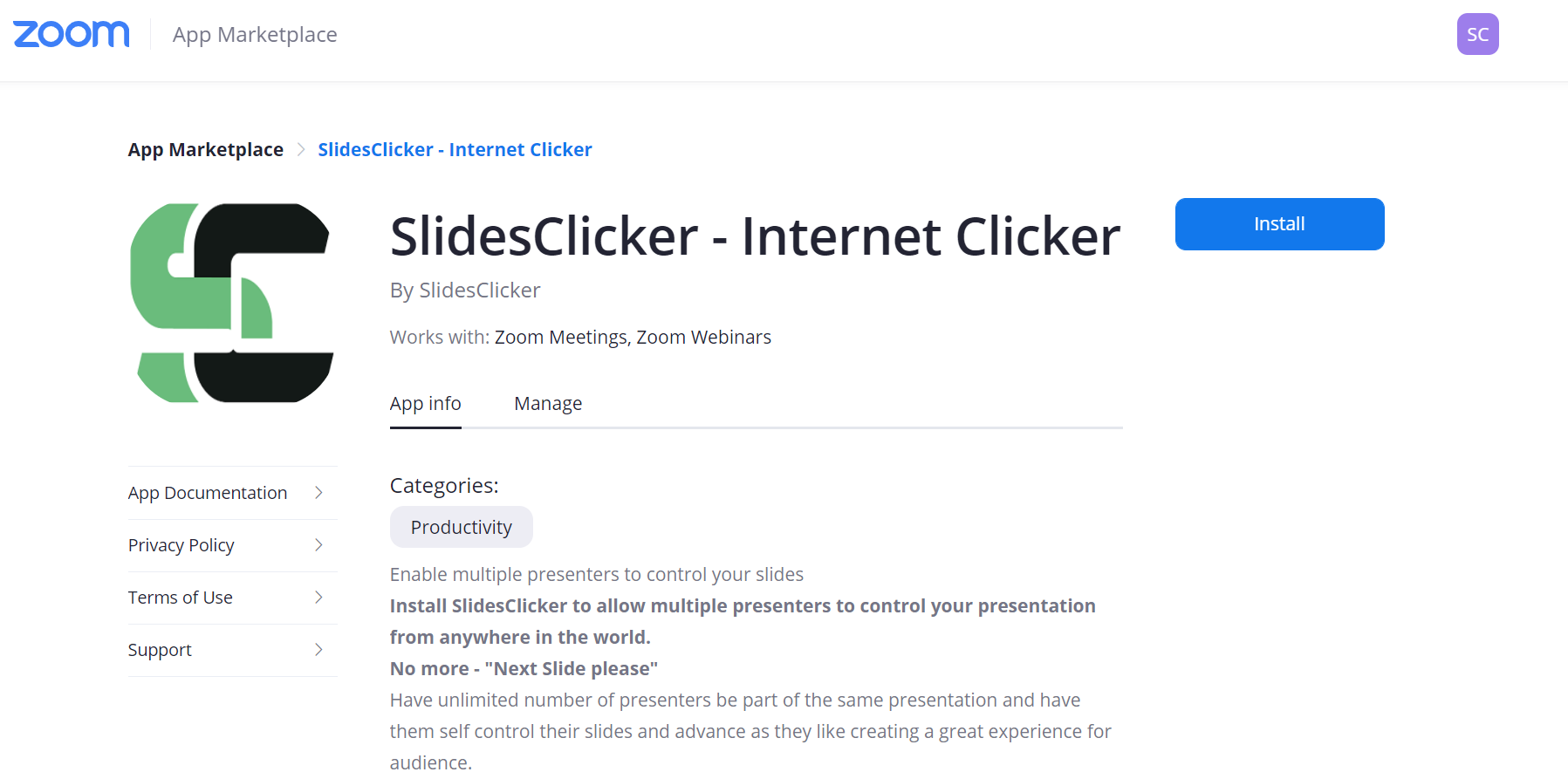 Use Zoom Meetings/Webinar Meeting Id within SlidesClicker
Once you have installed SlidesClicker app from Zoom marketplace, you can now start using the Zoom Meetings/Webinar Id's as SlidesClicker Meeting Id's, enabling your presenters to have same meeting id. The integration enables host to use the same meeting if for Webinar or Meeting and for SlidesClicker and invite the presenters using same meeting id.